USA COOP Coming Up At Poker Stars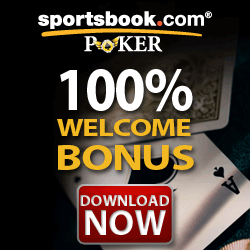 Poker Stars has scheduled the United States Championship of Online Poker or USA COOP. This event marks a series of different tournaments (11 in total) that will be held starting on November 21st and ending through November 29th. In total, Poker Stars is expecting to give out more than $3 million in cash and in fact they already have a minimum of $3.25 million guaranteed over the course of the entire tournament series.
As a way of celebrating this tournament series and promoting it to more people, the USA COOP now has a freeroll tournament attached to its Main Event. Normally, this tournament would cost $530 to enter, but between now and the 21st at 1530 EST, players that deposit money into their real money accounts will get the chance to enter a freeroll satellite tournament that will give them the chance to get a ticket into this event for free.
All a player has to do in order to gain entry to the tournament is use the code USA COOP in the promotional code field when making a deposit. Unlike most Poker Stars promotions involving deposits, this particular promotion does not require a new player or a first time deposit in order to be triggered. The truth of the matter is that the USA COOP satellite tournament promotion can be gained by anyone willing to make that deposit as long as they use the promotional code during deposit and then show up for the satellite tournament on time when it is ready to go.
New players are of course welcome to participate in the promotion if that is what they wish to do, but the fact of the matter is that this is not something that is particular necessary for those players. It is an add-on to the 100% up to $600 first time deposit bonus available from Poker Stars which of course will be offered to new players as the primary reason for signing up. Using USA COOP as the promotional code will allow for the freeroll satellite promotion on top of any deposit bonus that new players would like to claim.