PCA Fantasy to up the ante at Poker Stars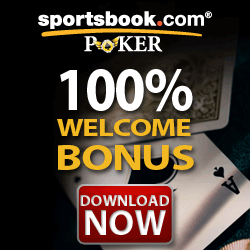 The Poker Stars Caribbean Adventure (PCA) continues to draw closer with the January 7th to 16th series of tournaments drawing major interest from just about anyone that's anyone under the Poker Stars banner.
Probably because they have started to truly understand how many people are interested in attending this series of tournaments, Poker Stars has decided to take their satellite tournament offerings to the next level with PCA Fantasy, a promotional series of tournaments that will award 12 prize packages to the Main Event that are each worth more than $15,000.
There will be twelve tournaments held in order to give out these twelve packages, the first of which will be held on November 7th. Players can try for as many of the tournaments as they wish, but since each tournament is held at a specific time each Sunday for 6 weeks following the first one, they must be free at the time of the final satellite tournament in order to get a shot at claiming the prize package.
Players interested in getting into these Sunday finals will first need to go through super satellite tournaments that are held regularly throughout the week. Freeroll tournaments for 540 players are available with the top 2 ending up at the final on Sunday. Players willing to pay $0.50 for a buy-in can get into a tournament with 90 players awarding 9 seats to the Sunday final. Players willing to shell out even more money in a $5.50 tournament will get put in with a field of 45 players and will also get to go to the final if they place within the top 9. As a player, you therefore have the chance of going with more money and a better odds-on chance of making it or you can try your luck at a free tournament with lots of players involved.
Players should also note that 6 weeks for 12 prize packages means that there will be two tournaments held each Sunday. The first one starts at 8 PM and the second one at 10 PM, so proper scheduling ahead of time is also an important point in this case.