Jonathan Duhamel satellites for PCA available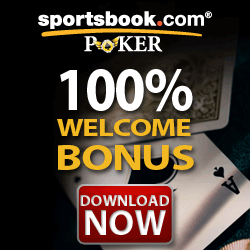 The Poker Stars Caribbean Adventure (PCA) already has many different qualifiers for it running at Poker Stars, but with the recent victory of Canadian Jonathan Duhamel at the World Series of Poker Main Event, it is now the case that the champion is lending his name to a new batch of satellite tournaments that will also see people playing at the PCA.
They are called the Jonathan Duhamel Caribbean Adventure qualifiers and they are starting right away (actually, they started in November 18th) and will continue through to December 17th. Over the course of that month, freerolls will be available on a daily basis with the top 9 in each freeroll advancing. People looking for an easier group to crack might be interested in the $2.20 qualification tournaments (advancing 45 people to the next round from each tournament) and the Silver Star VIP freerolls (advancing 100 people per tournament).
Each person advanced will play at the most immediate semi-final tournament, taking place on the 4th and the 18th. The top 9 players from each semi-final will get to play on the final the following day, with three finals on each day for the Canadian, American and International players. The finals are winner-take-all which means that between the six tournaments there will be 2 Canadians, 2 Americans and 2 people from the rest of the world standing when the qualification rounds have ended.
At the end of the road, all six players will be flown out to the Caribbean where they will then get the chance to play Jonathan Duhamel. If they beat the WSOP champion for 2010, they will get the chance to play in the PCA Main Event because the cost of entry will be provided for them by Poker Stars. In this way, the biggest poker story of the year will only continue to get better as each player takes a shot at the big title holder for a chance to cash in and take a shot at one of the larger live tournament prize pools available on a regular year in and year out basis.