Asia Pacific Poker Tour Finalized by Poker Stars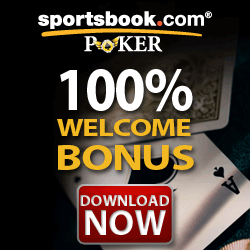 Poker Stars has been a fan of stopping in the Philippines during the Asia Pacific Poker Tour (APPT). In particular, the city of Cebu has always been on their radar and last year was an extremely popular and profitable event. Therefore, it should come as no surprise that Poker Stars has finalized the events in Cebu to be held this year during the APPT.
Specifically, the Shangri-La Mactan Resort and Spa in Cebu will play host to a number of different events affiliated with the APPT. The crux of the entire tournament series will of course be the APPT Cebu Main Event which will start on November 12th with Day 1A, continue on the 13th with Day 1B and then finish off with three more days of a joint field with the final table taking place on the 16th.
Before and during the Main Event however, other APPT tournaments will be taking place as side action to help people appreciate the action as it continues. The 11th through the 16th will all see at least one tournament take place on those days with six-handed hold 'em and deep stack hold 'em being at the head of the popular events for the tournament series. Players with more of an eclectic outlook on poker might also enjoy the bonus Pot Limit Omaha tournament that will start on the 14th.
Poker Stars hopes that this year's event will at least equal and hopefully surpass last year in Cebu which saw 319 players show up for the Main Event with the winner pocketing six figures in American currency.
In addition to a year-over-year improvement in the APPT fortunes, Poker Stars is also looking to continue the momentum into Cebu from the previous events held during the start of the 4th season of the APPT. Manila, Macau and Auckland have all taken place already and have all been successful. A good showing at Cebu will maintain that momentum right through to the Grand Final tournament which will happen in the city of Sydney in the country of Australia starting on December 7th.